Trusted by researchers from
ePROs collected and analyzed
data sources and integrations
average study retention rate
Researcher innovation unleashed.
An intuitive, no-code study design interface to prototype smartphone studies for real-world data collection.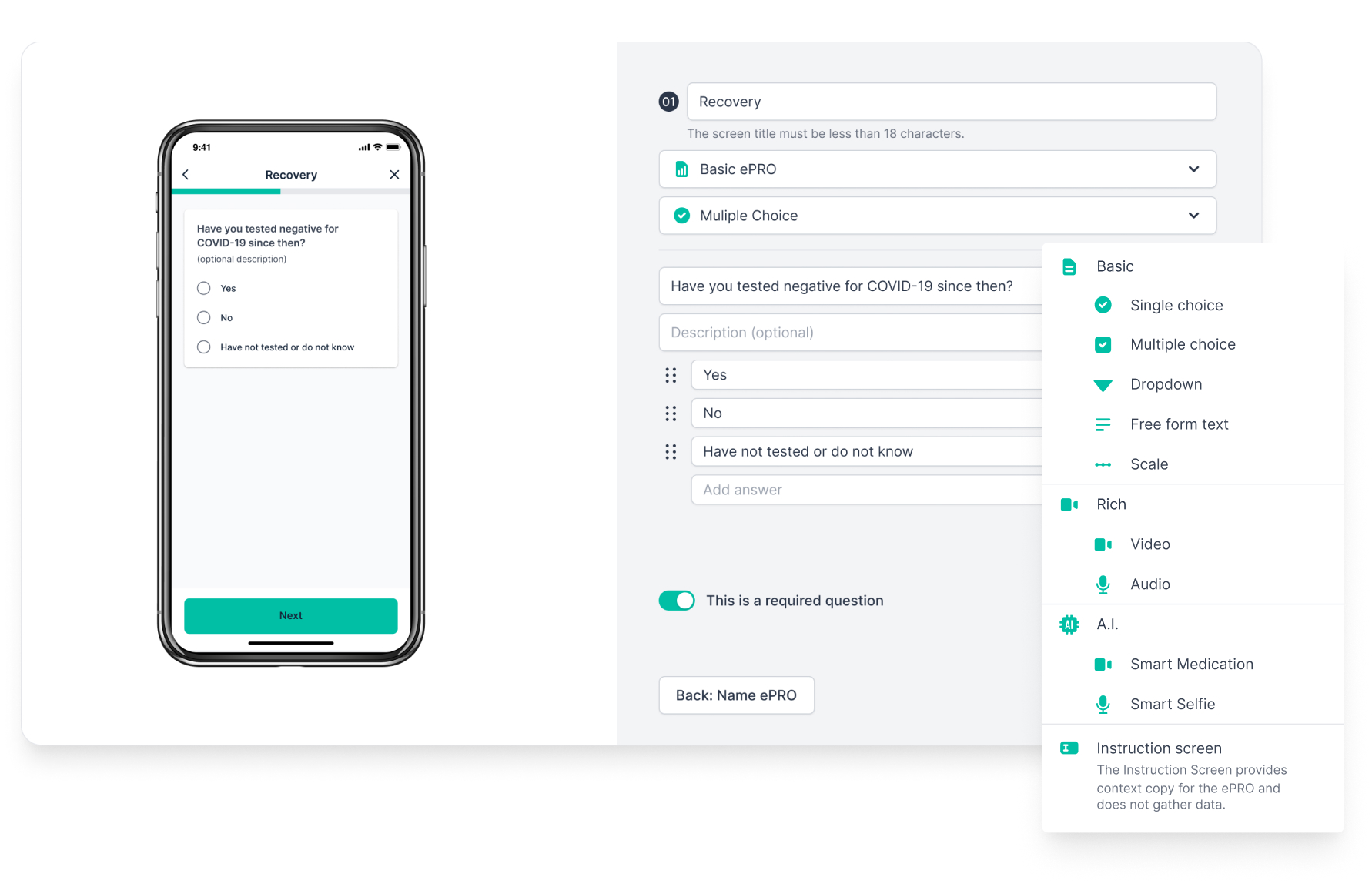 No app developer costs necessary.
You're in the driver's seat with the ability to configure how your study looks in the Smart Omix decentralized research app on iOS and Android.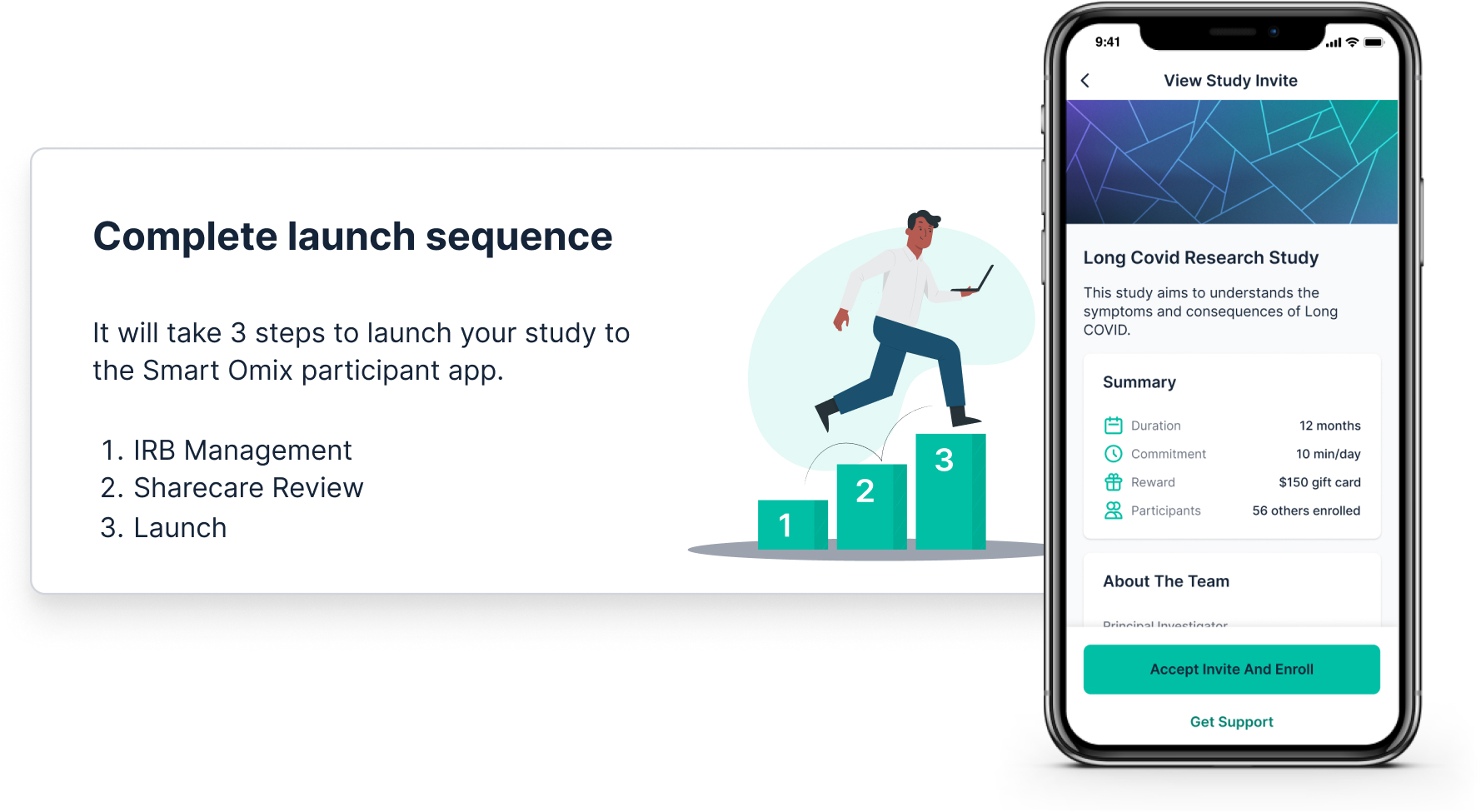 This is researcher mission control.
Manage and configure participant invitations, pre-approval, participant enrollment, engagement and adherence.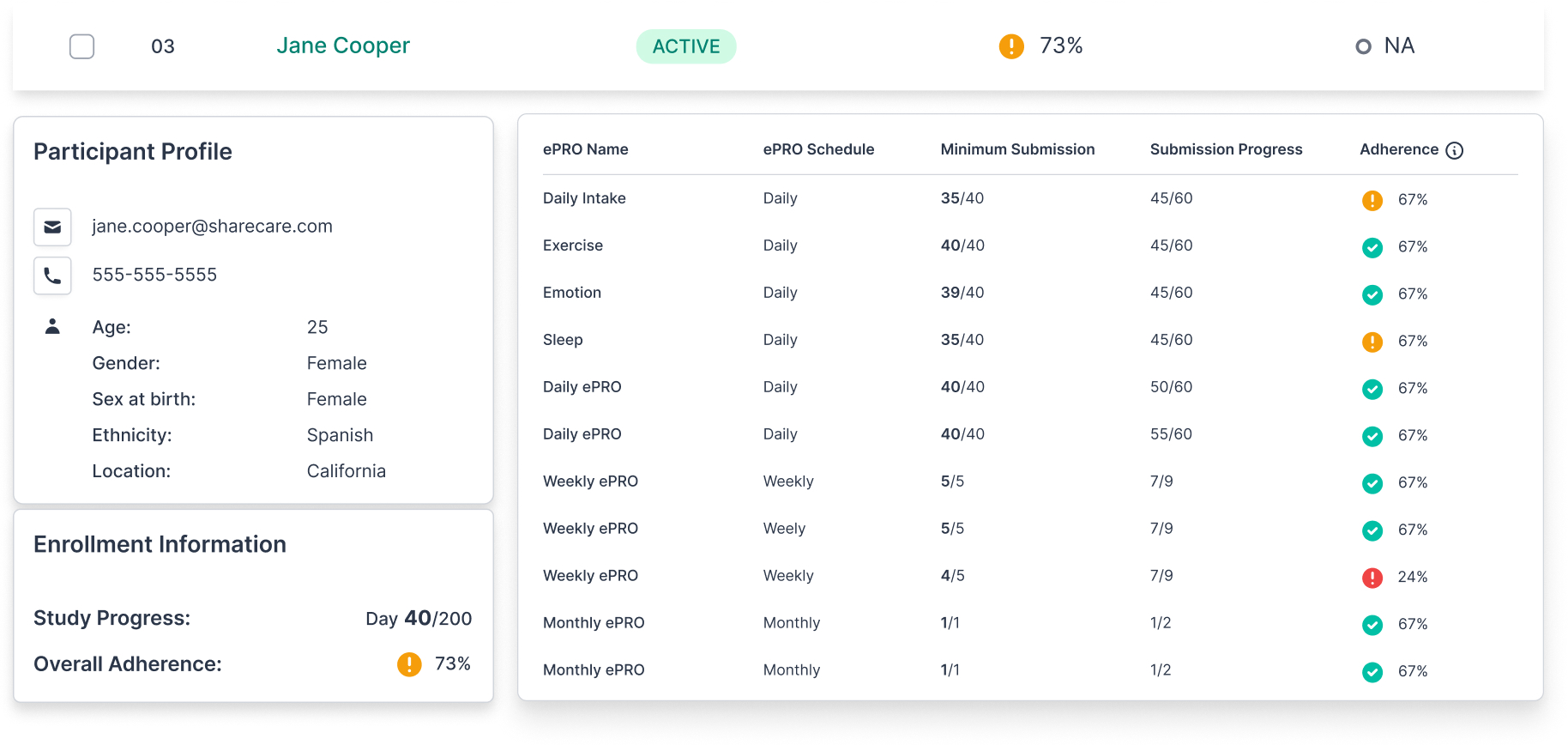 Draw meaning from real-world data in real-time.
Access structured, secure study data at any time during your study. Build AI models and digital biomarkers with us from your rich real-world data set.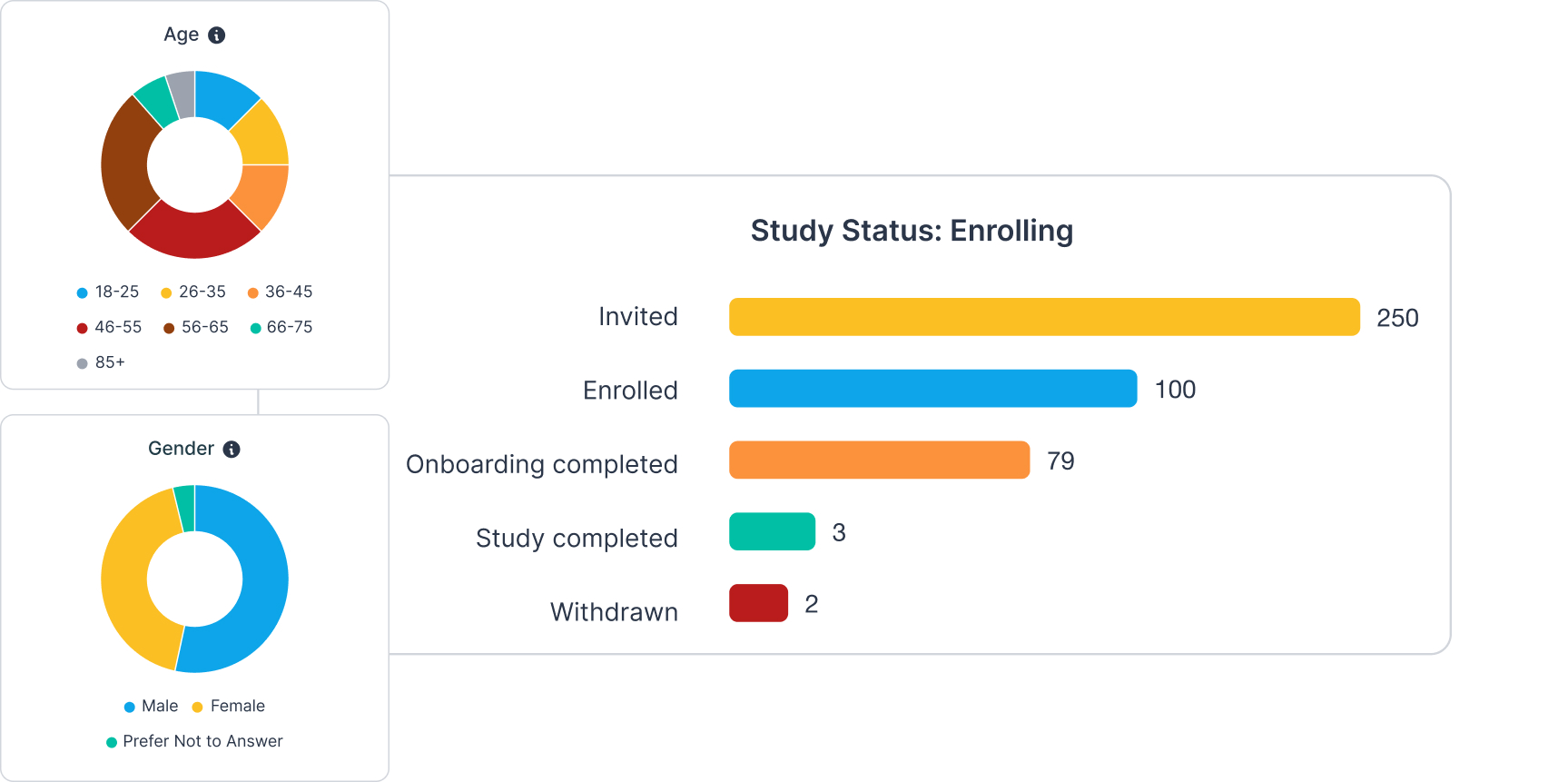 Explore platform features
Start designing your study for free.
Subscribe to our newsletter.